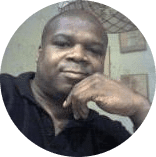 I Regularly Help People Explore The Benefits Of Living More With Less, Create A Freedom Lifestyle with Minimalist Living Ideas. Get the FREE 27 page, Simplifying In A Tough Economy Guide and MY EXCLUSIVE CONTENT and INSPIRATIONS.
.

"We really must understand that the lust for affluence in contemporary society is psychotic. It is psychotic because it has completely lost touch with reality. We crave things we neither need nor enjoy." -Richard Foster
Decide not to live in a world created for you by others. Quit the Rat Race!
I would like to share a few books with you that helped me on my Minimalist Lifestyle and Location Independent Income journey.
Take My Challenge and prove me correct! This is the EXACT training I used to gain more TIME (with family and friends), more MONEY and more FREEDOM!
I will promise POWERFUL information that helps people live MORE with LESS, create satisfying Lifestyle Businesses and begin doing what they really Love.