How to Earn Links for Better SEO & More Traffic
SEO   Remember the phone book? It was really not that long ago that when we had a problem, query, or pain point we jumped…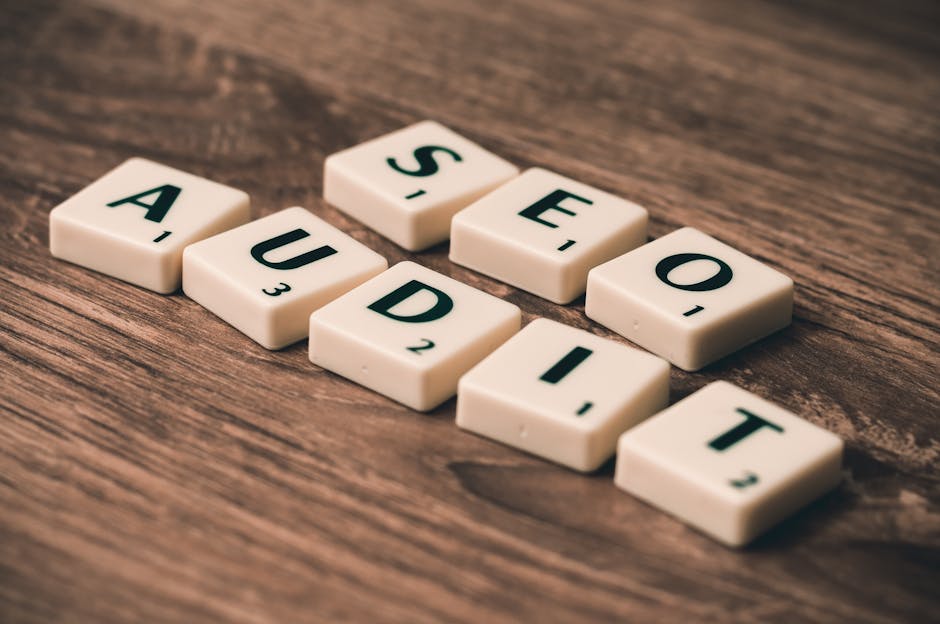 SEO
Remember the phone book? It was really not that long ago that when we had a problem, query, or pain point we jumped to our handy seventeen-pound phone book to find the answer, right? Well obviously, the grueling days of sifting through that yellow-paged monster to find a solution to our problem, most often a local one, are long gone. After an initial phone inquiry, we'd then trek to the vendor, and if they did their job well, a handshake and a smile could build a relationship and solidify a lasting customer connection.
In this, the age of online marketing, that once effective – but now outdated – book has found a new home in the recycling bin, replaced by the almighty hyperlink digitally connecting us with solutions across the globe. Today, when a problem, query, or paint point triggers you to find a new opportunity or solution to a problem, you jump to the web, the super-highway of information, to find answers. If your company wants to be found, and you want the opportunity to build those lasting relationships (albeit virtual), quality links are the answer.
So how do links work?
When you perform a web search, you are searching the index of the web that the search engine has built. Hyperlinks (usually just called "links") form a sort of map that search engines use to find things on the Internet. SEO professionals agree that the quality and quantity of links are one indicator of the quality of a site's content, and may help indicate how likely a page is to fulfill a searcher's intent. (Read about page ranking factors.)
This video is Matt Cutts of Google giving a good overview of how links work. It's from 2010 but it's still accurate, and the drawings are great.
So why should you care about link building? One obvious reason is to strengthen your SEO with Google. While this is a very good reason, you may be surprised to know that it's not, in fact, the best reason. The best one is finding real people who will care about the content that is on your site.
For example: Suppose you find a great website in a related industry, and you can tell that the people reading their blog would be likely to appreciate your blog as well. You could offer to do a guest post on their blog, and then you'd get a link or two back to your site. This exposure to their audience would potentially bring new, highly qualified real people to your website– regardless of whether Google noticed at all.
The shift from link building to link earning
Five years ago, link building could be an unrefined blunt-force instrument and still get results. You could publish as many links to your site as possible and sit back and reap the rewards. The actual results were less than great; searchers got directed to low-quality sites and the comment section at the end of blog posts often got clogged with ads. Webmasters found their email inboxes jammed with spam from strangers begging for links. The Internet got harder to wade through.
Some less-than-upstanding companies ("link farms") promised thousands of good links for a few hundred dollars, offers that sounded too good to be true. Sure, they might get you some links, but they were by no means quality links on websites that anyone would ever come across, especially not your target audience.
In response, search engines, with Google leading the charge, adjusted their algorithms and started penalizing companies who implemented bad link building practices. They shifted the entire dynamic of rankings towards link earning, which is more difficult and time-consuming, but also ensures better search results and helps clean up the Internet – a little.
Essentially, link earning requires you to network and build relationships with other writers and companies in your industry and earn links organically, by offering great content that people want to link to. These quality links provide readers with something they will find valuable (or interesting or entertaining) enough that they are willing to share it, comment on it, or blog about it on their own sites. Google is the 500-pound gorilla driving search. By constantly tweaking its algorithm as companies find new ways to skirt the system, Google has done a decent job of creating an online environment that's focused on quality over quantity. The next step is rumored to be real-time link evaluation (a refresh of the Penguin algorithm) which will be faster in finding and penalizing bad links.
This leads to the big question:
How can I earn links to my website?
First, what not to do
Don't buy links.
Don't hire anyone who says they can get you lots of links quickly and offers a price that's (all together now:) too good to be true. There are lots of talented SEO and agencies who can help you with the hard work of earning links, but it takes time, and it's not low cost.
Don't join any link exchange in which you trade links with other companies or web directories.
Don't use or start a Private Blog Network (PBN). This is a risky endeavor because it's separated from purchasing links by only a very thin line. Here's one way it works: You buy expired domain names and so have access to all the (probably stale) content and links that already exist on those inactive sites. You then link from those sites to your "money" sites. Bad practice!
Now, what to do?
Don't forget:
.
Link earning is really all about building, and sharing, your authority as a leading expert in your field by starting with a foundation of great, quality content. Sharing this information will enable you to build more meaningful connections (albeit virtual) with potential customers and partners.
If today you operate solely online, you'll still engage in the same techniques you would in the days before the Internet – just using virtual tools. And even though it's less likely that you'll have the opportunity to meet your customers face-to-face, it's still all about building relationships, providing valuable information, becoming a trusted resource, and behaving like someone who cares about their customers. So get out there, and build those quality links so that you can shake some virtual hands.
Get to Know Your Industry
Do your own research and figure out who people turn to for information right now. Compile a list of industry leaders and become their new best friend. Leave thoughtful comments on their website and join conversations. You might even want to send them an introductory email and offer to write a guest blog for their site. Trading posts is a great way to earn quality links and solidify relationships with important people in your industry. You also get great content for your readers.
Be a Social Media Maven
Ask your customers and clients which social networks they use, then get yourself a presence on the top two or three (if not more). It's an ideal medium to connect and engage with your readers and customers. Share your blog posts, tweet about company news, post links to your new eBook, create infographics that can be pinned, and watch as your quality sites begin to share your content and help you build links. Don't underestimate the power of social media.
Use the Power of Press Releases
A press release is just one form of content that will help you earn links. A small write-up on a new product release or significant event at your business can serve as great publicity. Publish the press release on your site and work with other sites like PR Web to make sure that your press release reaches a wider audience and gets picked up by larger business news organizations. Most wire services require your links to be no-follow (due to past abuse), so they won't generate SEO juice. But they still generate traffic and goodwill.
Write Reviews
Modern consumers are always on the lookout for reliable reviews of companies, goods, and services. If you are able to provide that information, not only will you have an article that will attract readers and encourage comments, it will also be more likely to be shared across different social media outlets and discusses on other blogs.
Several website aggregate reviews and post them. (TrustRadius and G2Crowd are two examples.) If your devoted customers are willing to write reviews, there should be good links coming your way from these.
Update Your Blog Frequently
This an easy way to provide relevant content that will attract readers and let Google know that you are a great site. Stay far, far away from the old method of keyword stuffing. Take the time to identify your target audience and ask them what kind of content they prefer. Then provide them with articles that appeal to their interests.
How frequently? Weekly is good. Daily is better if you can do it. If it's weekly, then be consistent about which day of the week you publish on. Don't go longer than a month without a new post or you could be working against yourself.
Engage in Offline Activities
One way to build your authority as an industry leader is to hold seminars and public speaking events. Share your knowledge with your invitees or the public, and help them to see that you are a trusted source of information. Link earning is partly about getting quality publicity both online and off, so be creative and come up with different, meaningful ways to connect with your target audience.
And then…
We all know that 99% of the time, the thing that takes the most work yields the biggest rewards. Investing your time and energy in solid link earning strategies may seem like a long uphill slog, but once your website has established a firm foundation, you'll notice that things will start snowballing and one solid link will often quickly turn into multiple links. Eventually, link earning will involve more general upkeep and less and less legwork.
Like most other marketing practices, your payoff comes with this recipe: One good plan + excellent execution + time = success.
by Karrie Sundbom
Error, group does not exist! Check your syntax! (ID: 7)
(Visited 29 times, 1 visits today)