The Minimalist Guide to Birthdays: Fun Activities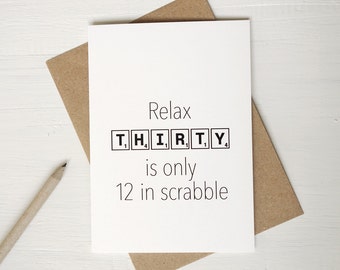 This month we've been talking about birthday parties with less fuss. Note, I did NOT say less fun! You can give your kids a great birthday party without spending lots of money. If you are just joining the party, pun intended.
Your children  can have lots of fun with a few dollar store purchases, items around the house, and things you borrow from friends and family. Here's a list to get you started.
Dollar store balloons–When I was browsing Pinterest for superhero party ideas, one person mentioned how much fun her kids had with balloons. Just balloons all over the place. You can buy a pack or two at your local dollar store, blow them up, and leave the rest to the kids imagination. Or, if you're adventurous, you could create a sort of balloon drop with a bed sheet. Summer party? Buy water balloons instead and take it outdoors!
Pandora music–Use Pandora or some other music app to find music that fits your party theme. Then you can play hot potato, musical chairs, or other music-related games. For example, I found superhero movie soundtracks and the kids had to keep the aforementioned dollar store balloons up in the air while the music was playing, then grab one when the music stopped. You could also have the theme music playing while the kids eat or as they arrive.
Obstacle course–easy and free! Create an indoor or outdoor obstacle course from items you have around your house or you borrow from friends. Play in teams or as one team and have the kids see what their fastest time is.
Inflatables–For Meatball's superhero birthday party, I strolled the dollar store aisles to see what superhero-themed items were available. I found a Spiderman inflatable hammer, about 2 1/2 feet long. So, I created a game. It was a sort of team relay race to beat the clock. The kids used the hammer to hit a balloon across the room to a laundry basket, then run back and give the hammer to the next person. Quite funny.
Relay races–Again, easy and free! Your imagination is the only limit you have here. Get the kids in on it, too. Ask them to think of different relays. There are traditional fair games like the sack race, but you can create many others. For example, I use a large laundry basket at the end of the room, and then the kids do various relays. One time we brought out all of our balls (in a boy house, that's a lot) in a basket. The kids had to run down with a ball and toss it in the basket, then return to tag the next player. You could get a bag of old clothes and have your kids race to run down, put the clothes on, yell something funny, remove the funny clothes, and return.
Balloon ping pong– A couple years ago I came across this on Pinterest, and it's genius! You get to have the fun of ping pong without worrying about having a big enough table or space.
.
Community service–why not teach your kids that there's more to life than birthday parties? Have each child bring some sort of donation and pack boxes at the party. Let the kids draw a picture to put in each box, then take it one step further and deliver as a group! Find a community service project that needs help, go work for a couple hours together, then return to the birthday child's home for cake and ice cream.
by Jenny Herman
Error, group does not exist! Check your syntax! (ID: 7)