Overconsumption In America, What Are The Solutions?
Is there overconsumption in America today? The world knows there is massive overconsumption in America. As I try to move towards a more minimalist lifestyle…
Is there overconsumption in America today? The world knows there is massive overconsumption in America.
As I try to move towards a more minimalist lifestyle I often wonder if the country would benefit from minimalism.
When I was over-consuming most of my unnecessary purchases were for instant self-gratification.
I purchased it to want not to need it. Individual wants and needs should be determined by the individual and not decided by me. It's a personal thing.
I believe I still over-consume in the food category but I am working on that. LOL.
I still eat often for gratification and not a necessity, which I feel is out sometimes. I love food and plan my day around it.
Many of you already know I work in field service and travel locally every day.
I plan my day and meals according to where my jobs are during the day. I consume food whether hungry or not if the location has an interesting selection. Nothing goes to waste when I am around 😉
I also belong to a Freegan group and I have witnessed food waste firsthand. Food that was sold for top dollar hours ago could be had for free sitting in the trash.
Even during my travels in the middle of the day, I am always looking at what is thrown out in the trash and what can be reused.
This is a habit now after Freeganism made me more aware of our waste on all fronts. The perfectly good food and things that I witness being thrown away are staggering.
Over-Consumption in America's Numbers
1. Americans consume twice as much food on average as most countries in the world.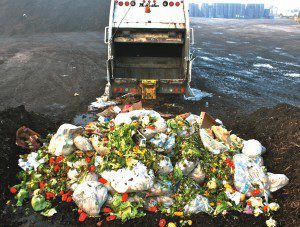 2.  Americans consume on average 3,754 calories a day.
3.  America wastes over 100 billion pounds of food waste a year. Wasted food costs the environment, water, and soil.
4.  10% of energy is used to grow food.
5.  90% of water is used for agriculture.
6.  We are losing soil 10 times faster than we can replenish.
7.  Wasted food is biodegradable and produces methane gas. Methane gas is 20 times more potent as a greenhouse gas than carbon dioxide.
8. It costs the country $1.5 billion dollars annually to dispose of food waste.
9. Over 9 million people a year die from hunger and malnutrition worldwide. About 5 million are children.
10. 1 out of 8 children in the United States goes to bed hungry. Most belong to working for poor families.
11. 19 million people live working for poor families in the United States.
12. Almost 16,000 children die of hunger every day worldwide. That is about one child every 5 seconds.
More Equals More is not Sustainable
Food waste in America is just a symptom of the more equals more mentality. The average new home in The United States is 38% larger than the average new home in 1975.
80% of what we use is only used once and thrown away. The United States has less than 5% of the world's population and uses about 25% of the world's resources.
In the United States, the average person is 2 times more wealthy than the average person in 1975 but no happier.
People actually work more to pay for this overconsumption in America. In turn, they are more stressed out and less happy.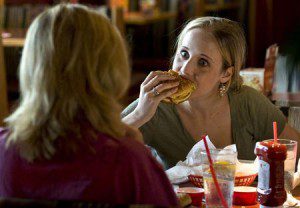 When I was a kid television viewing and drinking water was free. I was a kid the whole family only had one home telephone number to share. When I was a kid gasoline was 80 cents a gallon.
What happened that we now gladly pay for water and television, things that were once free? Why do we gladly pay so that every individual in the family has a personal phone number?
Where do we get this extra money? Why does none of this overconsumption make us happier?
It has been my finding that this over-consumption adds more stress to our lives and unhappiness. We just seem to acquire more debt and stress and this is not sustainable.
There are only 24 hrs in the day and the human psyche needs more than work to him healthy. We need our basic needs met, security, good relationships, and the possibility to pursue growth. Our over-consumption does not contribute to those basic needs for happiness.
More work, stress, and debt have proven to be unhealthy and our willingness to waste food on top of that is disturbing.
Overconsumption In America, What Are The Solutions?
I have found that pursuing a minimalist lifestyle has helped me live a more happy, healthy, uncluttered, stress-free life.
I also believe that basic minimalist principles could help in lessening the United States food waste problem.
Minimalism is really all about a reassessment of your priorities so that you can strip away the excess stuff, not just get rid of stuff for the sake of it.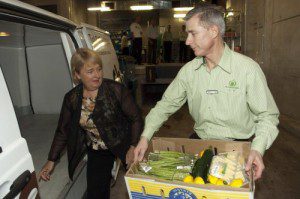 Selecting what and when you eat and purchasing to eat should be a mindful choice.
You should only put on your plate what you can consume in one sitting. Should only purchase what you need, and can store and eat without it going to waste.
You should not over-consume food just for instant gratification excessively. Excess food should be shared, frozen, used for compost, and or recycled.
We should support locally sourced food more to combat waste. We should be more mindful to avoid having excess prepared or perishable food and when we do have excess prepared or perishable food there should be an established process to get this food to the hungry.
It is possible that minimalist principles may lead to more excess food as less food may be consumed but it will lessen wasted food and the excess food will be used where needed.
The minimalist lifestyle is not a solution to America's food waste as the problem is a social and institutional one. I just believe using what you need and being mindful of what you use would be helpful to lessen overconsumption in America.
(Visited 2,219 times, 1 visits today)