Ok, now it is time to choose a suitable domain name for your website. This may look complicated but in reality, it takes about 5 minutes to do. Let's take a look!
STEP 1 – Buy a Domain name
Go to Borg Web Hosting and create an account – FREE – and then start searching for a domain which is available. Once you have found a suitable domain name head to the checkout page and it should look like this.
---

---
Make sure the "WhoisGuard" is enabled and that the screen looks like this. There is no need for any other options to be enabled at this point.
Once you have completed the purchase of your down you need to tell NameCheap where your website is being hosted – which will be at Wealthy Affiliate.
Step 2 – Set Up DNS Settings
Next, you want to head over to your "Dashboard" which you can find under your "Account" tab…
---

---
From there select the "manage" tab under the domain you wish to point towards the Wealthy Affiliate hosting…
---

---
Next, you type in the Wealthy Affiliate DNS address to point your domain name to the WA Servers…
---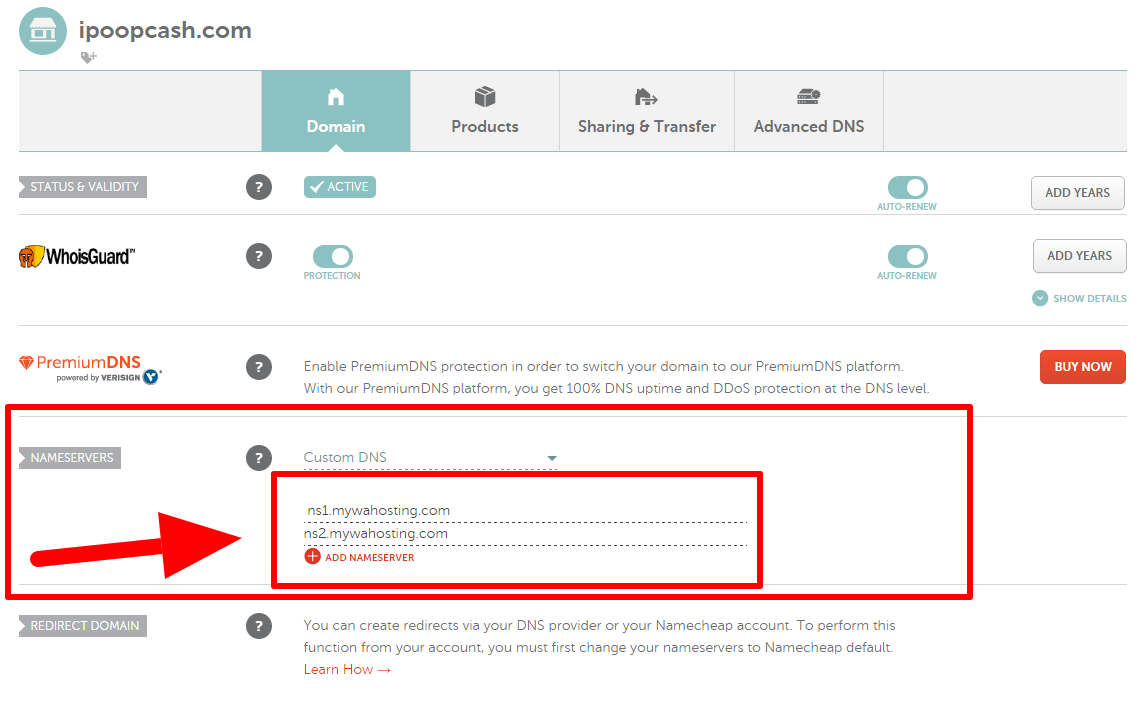 Step 3 – Complete Transfer
Next, log into your Wealthy Affiliate account and click on the "Websites & Hosting" tab. Then go to the "Domains" tab…


From there you simply add the URL for your domain name into the field and click "Add Domain". We are ALMOST there…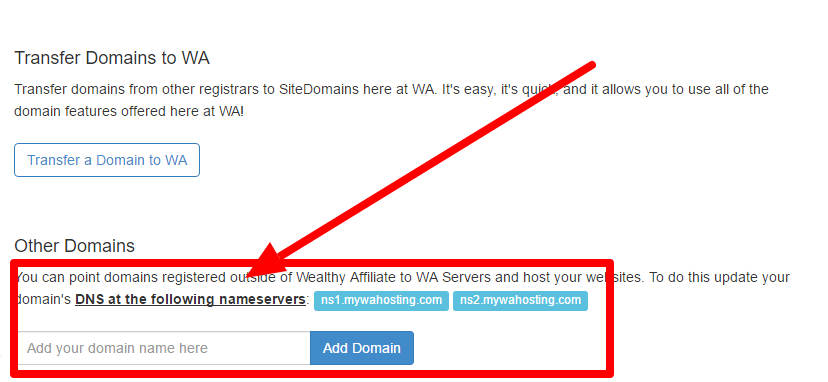 ---
Then, click back to the "Manager" tab and find your siterubix site you want to transfer the domain name too. Then click the "Move" button…

All that is left to do is click on "To An Existing Domain", then select the domain from the drop-down menu, followed by the "I'm Ready, Move my Site!"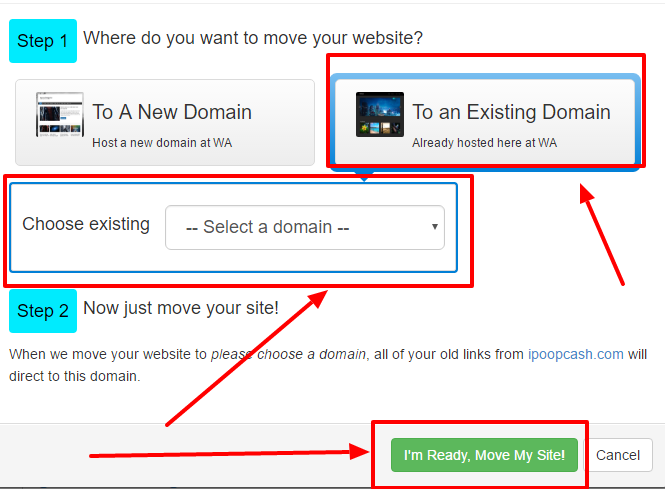 Congratulations!
Your website should now be up and running with a proper and professional looking domain name. Go ahead, try it. Tap your domain name into you address bar and enjoy.
Are you ready to move on to the next module? –