Texas Man Has Right Idea Developing Village That Emphasizes 'Small Living'
. Brad Kittel had the right idea about Simple Living, Small Living. He has spent 8 years putting his money where his mouth is. For the…
.
Brad Kittel had the right idea about Simple Living, Small Living. He has spent 8 years putting his money where his mouth is. For the past 8 years, Brad Kittel has dedicated his life to building and selling tiny homes. And he's done so using 95 percent salvaged material.
"I do believe in living tiny; I do believe in living simply. But I also believe in living toxin free. I'm nearly 60 years old. We can do it differently, we don't all have to get old and decrepit and sick because we toxified our bodies and didn't eat right," said Kittel. I agree with Kittle. Living small leads to living simple and both lead to better health.
Kittel said small living is economical, but it's just the beginning. He said living simple and reducing our carbon footprint is a way of life that's desperately missing from modern day society. That's why he's now spending more time focusing on a bigger idea. A village full of tiny homes and a community that can serve as a model to the world on what it means to be resourceful.
Kittel has already planted a wide variety of fruit and plants as a source of food. He's also created ponds and canals to hold the village's water supply.
He's even dug a cave 25 feet below the ground to store cold water. An old pipeline will be used for sewage lines, and a small mountain rises in the middle of the village. Someday a house will sit up on the mountain where people from the village can enjoy the breathtaking views.
"I'm spending enormous amounts of money by most people's terms, millions of dollars, to create the opportunity for this to happen," said Kittel.
.
Kittel said the biggest challenge is finding the right people who want to be a part of this "think tank" community. Meaning always giving back through knowledge and helping others.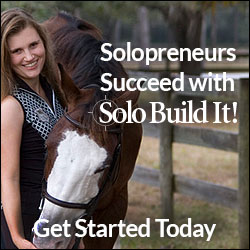 .
"I'm not going to say I can build a society, I have no evidence of that. I can build the means to form a society of this thought, I can offer it up for people to come and learn," said Kittel.
Because of the challenge of finding like-minded people, Kittel would not speculate when the village will actually come to fruition. Right now they do offer tours of the 40 plus acre site located about 60 miles east of San Antonio in Lulling.
Is this something you would be a part of? A community that emphasizing Simple Living and Small Living. Would it be a community of less stress? Better health? A better way of life? How with this community be different than a motorhome community?
Kittel states his idea of a Small Living community. He is in the process of implementing them. What is your idea of a Small Living or Simple Living community? Be creative?
Error, group does not exist! Check your syntax! (ID: 7)
(Visited 27 times, 1 visits today)