Easy Online Income Email Course
Minimalist, Solopreneur, Visionary
Please allow me to Empower you to MAKE MONEY ONLINE and Fund Your Freedom Lifestyle.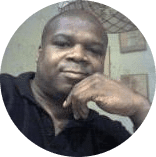 If you would like to Earn Extra Location Independent Income Online to allow more time to do the things your really love and spend more time creating great memories with good friends and family you came to the right place.
Enter your email below to get INSTANT ACCESS to my 10-day Email Course to Make Money Online and Fund Your Freedom Lifestyle.
If you can follow simple instuctions, copy and paste you can easily do this.
quickly enter your email above to get started TODAY!
Are You Ready To Make Real Money Online?
I have been Making Money Online for many years but just in the last few years I have been gaining steady success.
THIS IS NOT A GET RICH SCHEME! I don't promote or teach anything even close to that. If you are looking for a short cut I can not help you. (I you find one Email me. LOL).
I only teach and promote legitimate, honest and real time tested ways to make money online.
Making Location Independent Income Online that allows you to work and live anywhere in the world requires dedication and hard work.
Look, I will be investing my free time in you and I need for you to dedicate even more time of your time in yourself to be successful.
 If you are ready to move closer to Living The Freedom Lifestyle let's go!
Let's Get Started Building Your Freedom Lifestyle.
With a little hard work and dedication success is a hand!
Here is a little information about me. As you know my name is Tony. I consider myself a Minimalist, Solopreneur and Visionary.
As a Minimalist I believe is surrounding myself with people and things that bring me happiness or have a purpose.
As a Solopreneur I believe in earning enough money (or a little more) to support the lifestyle I would like to live. I am not interested in creating a 100 million dollar business, securing venture capital or working 80 a week.
As a Visionary I have created this free 10-day Email Course, training and support that empowers almost anyone to legitimately create Location Independent income online.
Start today to receive these powerful goodies:
1.Step-By-Step detailed Instructions to begin Making Money Online
2. Access to Me and 1-On-1 Support and encouragement.
3. 2 FREE Websites
4. MASSIVE Community of Experts  to provide Tips to ensure success.
5. Too Many Extras to list.
10-Day Plan To The Freedom Lifestyle
Here's what you will learn your the 7-day email course to make money online:
Day 1: Introduction To Online Business Basics
Day 2: Developing Your Business and Website Concept
Day 3: Develop Topics Profit Potential.
Day 4: Create Your best Monetization Models.
Day 5: Continue Refining Your Final Concept And Register A Domain Name.
Day 6: Build A Site That Works 24/7
Day 7: Employ Concepts That Get Free Traffic.
Day 8: Build Working Business Relationships.
Day 9: Get To Know Your Visitors.
Day 10: Monetize Your New Business Creation.
Enter your email below to get INSTANT ACCESS to my 10-day Email Course to Make Money Online and Fund Your Freedom Lifestyle.