Traditional Japanese Futon Mattress vs Traditional Mattress Bed
Buy me a coffee
Thinking about getting a Traditional Japanese Futon Mattress or a Futon? I have been practicing minimalism and living simply for a few years now. I have downsized my possessions to almost fit into my backpack. That may seem to be extreme but that is what was working for me at the time.
Now I am looking to buy a bed and the thought of a bedroom set is giving me anxiety. I like the feeling of living light and nimble, owning a few possessions. As a result, I really don't need the furniture because I have nothing to put in it. I will be taking up space and will be something else to manage, clean, and take care of.
I am thinking about getting a traditional Japanese Futon Mattress. Not the Americans made a poor facsimile. Not the American low-quality half-couch and fold-up bed but a real Shiki Futon. It will take up less space and will be only one thing to manage, not a full bedroom set. Millions of people in Japan use them and I will be looking to see if there is an advantage or if is it just tradition.
The Minimalist Advantage of the American Mattress Bed
As a Minimalist, I could just purchase the mattress bed and not the accompanying furniture. At face value, the mattress bed looks more comfortable. People can also use it as a place to sit. I guess a mattress bed can make getting dressed more comfortable in most situations for some.
I already get strange looks about my minimalist stance, using a traditional Japanese futon mattress for a bed will add more of those curious looks. The mattress is usually only purchased a few times in a lifetime. I will not be getting into the cleaning of the traditional mattress because I don't think it is ever done. There is some disgusting statistic on what accumulates on the life of a mattress. That is a whole different kind of post. Ewwwww!
The Advantage of A Traditional Japanese Futon Mattress
I am only considering the futon because of its compact design. It may fit well with my Minimalist Backpack carrying, Minimalist Lifestyle. Now that I have done some research I'm finding out some advantages other than the obvious.
The traditional Japanese futon mattress takes off less space. If I get one without a frame I could fold it up and use the room for other purposes. The traditional Japanese futon mattress is easy to clean. In Japan people just hang it up and beat it clean. Most people also hang it out of the window in direct sunlight after the beating to naturally clean.
The traditional Japanese futon mattress is so compact I would have no problem taking it with me when I move to another location. I HATE moving mattresses and box spring beds. They are bulky and the traditional box spring does not fold. I could roll the traditional Japanese futon mattress up and put it in my minivan and be on my way.
Traditional Japanese Futon Mattress
The traditional Japanese futon mattress bed is known as a Shikibutonor Shiki Futon also known as the Futon.
A Japanese bed is more than just a mattress over a box spring. It's a combination of parts that build a comfortable sleeping system:
.
Shiki Futon
Kakebuton (The Comforter)
Soba Gara makuta (Buckwheat Hull Pillow)
Tri-fold (Mattress Pad)
Tatami Mat
Platform
The Shiki Futon is the main component of the Japanese bed because it is the critical component to providing the overall comfort level of the real Japanese Futon. The Shiki Futon is usually made of 100% cotton and varies in thickness from 2 to 5 inches. A Shiki Futon is traditionally a high-quality product. The manufacturing process is meticulous and the materials must be top-quality for the Shiki Futon to hold its form and firmness for its lifetime.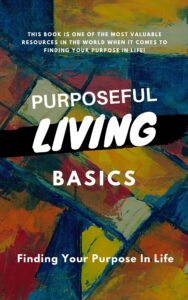 Shiki Futons are usually wrapped in cotton or silk covers or sheets. To protect against wear & tear and block dust and allergens. This makes the Shiki Futons easy to keep clean.
The Kakebuton is what is used as a comforter. It is also traditionally made with high-quality components and is filled with hand-pulled silk which makes it extremely lightweight and efficient, retaining body heat. Some people even use electric blankets to provide extra heat in the colder months to ensure the body is kept warm throughout the night.
Next is the Soba Gara Makura, or buckwheat hull pillow. It is filled with an organic buckwheat hull, this pillow provides comfortable sleep support and adjusts to the contour of your head and neck. The buckwheat hull pillow also keeps the head and neck area dry and cool.
The tri-fold mattress underneath the Shiki Futon is becoming more and more popular. This is a thick foam mattress pad that is a perfect solution for adding an extra layer of comfort to the real Japanese Futon. The tri-fold mattress is great because it can be folded up and stored in a closet creating extra space where it is used.
Many people use a tatami mat or platform bed to support the entire Japanese Futon. The choice between these two elements can either make a portable and foldable sleeping system that can be stored in the closet, or create a structure in the bedroom like an authentic piece of Japanese furniture.
Caring for a Japanese bed is quite simple. Follow the tips below to care for and maintain each element of the Japanese bed.
Shiki Futon
Over time dust mites and allergens may accumulate in the fillings. So it is necessary to do the following to make sure the Shiki Futon stays clean.
You must use fitted sheets on the Shiki Futon. Using fitted sheets will save you money in the long run because it will keep the Shiki Futon clean by blocking oils from your skin, dust, and allergens from permeating the cotton. For extra protection, you can use a hypoallergenic protective mattress cover.
You should clean it at least twice a year, and take the Shiki Futon outdoors when it is sunny and warm. As mentioned earlier beat the Shiki Futon with a stick and then let it air out in the sun for at least three hours. You can also vacuum the Shiki Futon. Studies show that vacuuming is just as effective as beating.
The Conclusion
From what I have found in Japan people use the Futon for sleeping because of tradition. The mattress bed is also being used more and more in Japan. I believe the Futon has always been popular in Japan due to the space constraints in living quarters. The Japanese make optimum use of space and this is why I am considering the real Japanese Futon for my use.
As a practicing Simple Living Minimalist, I think the real Japanese Futon fits the bill for me. All of the pros mentioned earlier are appealing. The closer for me is Futon's space-saving capability. I can fold up the Futon, store it in a closet, with my favorite Weighted Blanket, and use the room for more than just a bedroom. That is very appealing to me. As I will not be needing a dresser, end tables, and the like the Futon seems to be optimal.
The only deal-breaker for me is comfort. Will I consider the real Japanese Futon comfortable? I will not know until I make the purchase and try it out for a few nights. I will take the leap and let you know. What do you think? Would a traditional Japanese futon mattress be a better sleeping system for you? How To Fall Asleep Instantly Following These Simple Tips.
The Futon Shop – America's Most Comfortable Organic Futon Mattress
(Visited 3,171 times, 1 visits today)