95 Minimalist Living Inspirational Quotes Guaranteed To Enhance Your Life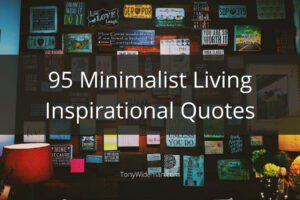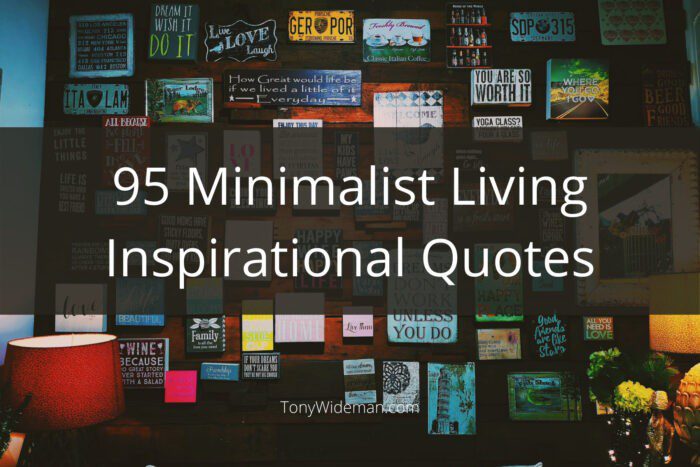 95 Minimalist Living Inspirational Quotes
These 95 Minimalist Living Inspirational Quotes will give you insight into what the fuss is all about. There are no set rules on what Minimalist Living is but these quotes can help craft what Minimalist Living can do for you. Please bookmark this page as it will become a reference to be used throughout the coming year to help enhance your life, live more stress-free and intentional.
Minimalist Living promises to offer less stress, more freedom, and value in your life. I have curated 95 of the most powerful minimalist Living quotes from many different walks of life and periods in time.
If life is moving a little too fast, stressed out, and overwhelmed these Minimalist Living Inspirational Quotes may be what you need.
Authors
Bloggers
Spiritual Leaders
Philosophers
Artist
Scientist
Economist
Inventors
"Besides the noble art of getting things done, there is the noble art of leaving things undone.  The wisdom of life consists in the elimination of non-essentials." –Lin Yutang
"Simplicity is the ultimate sophistication." –Leonardo da Vinci
Architects
Entertainers
Business Leaders 
We all have a hobby or something that gets us excited and motivated when we think about it. It only takes one idea to create a very successful business online. Don't have any ideas? No problem, Wealthy Affiliate will help you choose the direction of your business from over 1,000,000 different niches.
[ More ]