Zero Waste Ideas That Leads To Saving Money and Creating Less Waste
Here are 10 great tips to move forward toward a Zero Waste Lifestyle. Zero Waste ideas may be difficult to reach but is a worthwhile…
Here are 10 great tips to move forward toward a Zero Waste Lifestyle. Zero Waste ideas may be difficult to reach but is a worthwhile goal. Zero Waste is a philosophy that encourages the redesign of resource life cycles so that all products are reused.
No trash is sent to landfills and incinerators. The process recommended is similar to the way that resources are reused in nature.
The average American creates 4.3 pounds of garbage each and every day and I would like to reduce my output. The EPA estimates that 75% of the American waste stream is recyclable, but we only recycle about 30% of it.
Recycling one aluminum can save enough energy to listen to a full album on your iPod. Recycling 100 cans could light your bedroom for two whole weeks. Sign up for 50 Cans to save energy and show off your creative side.
Living closer to Zero Waste Ideas and Lifestyle can yield obvious benefits for you, your community, and the planet. We all should want to be more. I believe living more conscious of such concerns will save you money and bring more joy to your life.
That added sense of purpose as you strive to move towards a Zero Waste goal is immeasurable.
1. Declutter your home
Donate to your local Salvation Army, Goodwill, and the like. Consciously get rid of the things that you don't feel great about and don't add value to your life. Why manage and clean the stuff that is taking up space in your home and life?
Your home will look more spacious and cleaner. Without that added clutter you will save time cleaning your home, things will be easier to find and your home will look cleaner for longer.
Decluttering my Kitchen has done wonders for me in simplifying my life and this was just the effect of doing one room. With less clutter in your home, you will gain a clearer vision and purpose as you live life in that space.
You will not want to go back to the chaos that you once believed was normal. You will naturally begin to produce less waste in your everyday life as Zero Waste may be your goal one day.
Hoover WindTunnel High-Performance Pet Bagless Upright Vacuum, UH72630
2. Think about trash before you make a purchase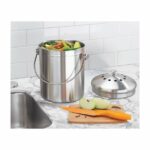 Once you begin to declutter your life and become more cognizant of the waste you produce you will begin to preempt producing unnecessary waste.
You should follow a few simple steps to begin producing Zero Waste. A set of rules or a daily routine.
Check out the packaging of products before you consider buying them. Is all the packaging recyclable? If so, you're good to go. If not – decide if you really need that item at that time.
Can you find a variety that produces less trash? Is there a more waste-friendly substitute that can be used?
Also, consider composting in your home. Find a compost system that works for your home and gets to know what is compostable (dryer lint, hair, nails, food scraps . . . ). This can also be a fun learning experience. Your future vegetable garden will thank you for it.
3. Think about everyday objects you use that are wasteful, and refuse them
Don't get discussed when going about your normal day, visiting restaurants, schools, work, and the like. You will see avoidable waste being produced right before your eyes everywhere.
Did paper wrap plastic straws? Takeaway cups? Individual condiments, sugar, salt, and pepper packages? Plastic bags? Plastic forks, knives, spoons, or chopsticks, usually individually wrapped?
Food items are wrapped in paper for a total of two minutes just before it will be served. It is all wasteful and should be avoided whenever possible.
Swap disposables for reusable replacements. I am sure you will find that you will not miss your paper towels, plastic knives, and forks and will enjoy the savings.
Bring your own whenever possible. I keep eating utensils in my bag every day and reject the plastic ones offered.
Do you get coffee or tea outside your home every day? Bring your own container to reduce waste. Keep a coffee cup or thermos in your car. Urge the place you frequent to offer ceramic cups for those who agree to have their beverage in the house.
Stay on top of the staff to help them avoid putting your beverage in a paper cup when you request a ceramic cup. Even if they correct the error by putting the beverage in a ceramic cup the damage has already been done.
Try to buy cleaners, personal products, beauty products, and others in bulk packaging. Fortunately, brands sell their products in bulk at specialty stores, eliminating all that plastic packaging.
These brands and products are also (often) sold in simple packing so you can experiment with different offerings.
Cooking at home and eating more fresh fruits and vegetables is always a great way to reduce waste and increase your health in the process. Choosing fresh fruits and vegetables and bulk food over smaller packages will also cut your exposure to preservatives, salts, artificial dyes, and processed sugar.
4. Create fewer surfaces for junk
One of the great benefits of decluttering your home is there are fewer surfaces to put junk on. There is no place for a snow globe collection, get rid of it. LOL.
With the reduced amount of furniture in your home and minimize horizontal surfaces that collected dust and junk you will have more free space. After all, the more furniture and collectibles a home has, the more surfaces there are to clean.
Fight the urge to decorate the limited surfaces you do have. Enjoy the clean minimalist look that you now have. As is often said, " Less is more". Less waste is more. More peace and less stress.
5. Fight junk mail
Junk mail should be a crime. I don't think it works as a marketing method in this technological day and age and is dying slowly. It's not just a waste of resources, but also a waste of time. Register to receive less at dmachoice.org, optoutprescreen.org, and catalogchoice.org.
I don't know if it is an official offer from The U.S. Postal Service but my letter carrier offers not to deliver junk mail to my home.
This has been a great waste-saving move for me but not for the overall movement. Ask your letter carrier if he or she can do the same for you.
6. Bring a shopping list with you to the supermarket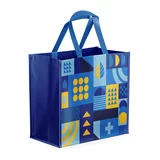 If you produce a shopping list you're less likely to buy on impulse, thus wasteful purchases are reduced, reduce shopping trips and money is saved too!
The less you bring home, the less waste you'll have to deal with and you will be closer to producing zero waste.
Group car-essential errands on a single day to use less gas and increase transportation efficiency. For big-city dwellers, a car-sharing service can be used for weekly shopping and the occasional weekend getaway.
Reducing fuel consumption and getting more cars off the road will help lead to producing zero waste.
To help avoid grocery shopping waste, Bring reusable totes, cloth bags, and jars to the store food and other products at farmer's markets. Buy lost whole fruits and vegetables instead of prepackaged varieties.
Avoid items like prepackaged apple slices, baby carrots, or salad mixes. They may be convenient, but they are expensive and create a lot of unnecessary trash.
7. Buy primarily in bulk or secondhand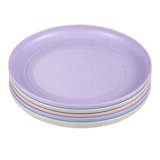 I know, buying second-hand makes some people cringe. Get over it. You will sell items why not buy them second-hand? Try consignment stores, second-hand stores, vintage shops, Salvation Army stores, and Good Will stores.
Don't be embarrassed, just take a look and be amazed. There are great items and savings waiting for you there.
Sometimes I feel bad because although I can buy new when shopping at places like The Salvation Army, I feel like I am taking something away from the less fortunate when I find a good deal. I have found no evidence of that but I can't help feeling it.
As you know buying bulk whenever possible has many advantages. Less packaging and saving money head the list. Buying bulk also saves you trips to the store in the long run which also saves you time and money on gas for your vehicle.
These are components to consider when crafting your road to Zero Waste policy.
8. Think green when giving gifts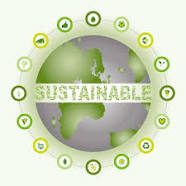 Whether you shopping for a hard-to-please boyfriend or a mother-in-law with a passion for cooking there is a green gift out there for them. You may have to put a little extra thought into the selection but it will be worth it.
Try giving experiences instead of physical gifts. Tickets to shows or outings that the person would be interested in always work well. Even dinner, a movie or just spending time together can be a priceless gift.
Have you ever tried homemade gifts? I know you are an adult but homemade gifts are not just for children and can be appreciated by many people. Even a donation to the person's favorite charity can be a very thoughtful green gift. Do you have the skills to create?
If so then create. Even if it is just cooking a special dinner, it can be a memorable form of a green gift no matter the outcome. LOL.
I know this may cross some ethnic lines but re-gifting gifts that just did not work for you but may work for someone else is an acceptable form of green gift-giving for me.
I call it upcycling to the rightful owner. In the end, everyone will be happy. Play it safe and try to avoid being found out.
Just avoid buying trendy junk that will be forgotten and just becomes someone's clutter and takes up space in their closet. Always consider giving the gift of time and making great memories as the perfect gift.
9. Re-purpose clothes that you just never seem to wear?
If you don't have the motivation to separate and bag up old clothing to donate, how about just re-purposing it? Don't just leave it there taking up more and more space in your home. It can be used and continue to add value to your life.
You can go simple or you can be as elaborate as your skills allow. 40 Mindblowing Ways To Repurpose Old Clothing is a great example. You can be very creative and go all out to create useful masterpieces.
My favorite way to re-purpose is to gather all of my unwanted items and have a party. Nothing special, just fire up the grill and invite friends and family over and let them take what they like. Someone else may like the unused clothing you hate. Others may not mind the stain or discoloration on that jacket.
Someone may actually like the talking fish you got as a gift last year. But make sure you draw distinct boundaries as to what can be taken. If your friends and family are anything like mine a few will be looking through your bedroom closet, trying on your favorite things. LOL.
What I also like about the party approach is it eliminates possible emotional attachment to the items. Someone may re-purpose my items of clothing as cleaning rags or a dog bed and that will be just fine as I will not ever know about it. The end results are less stuff, more space, and a good time with family and friends.
10. Know your city's recycling policies and locations
I like to think of recycling as a last resort. Have you downsized, reduced, reused, recycled, and restored first? If so the recycling center is the next choice.
Your job is to drop it off at the recycling center and not picking up. Many recycling centers off items for re-purpose or for sale. Don't leave with any of it.
Create a recycling routine for your home and follow it. Recycle unusual paper items. This may seem like a no-brainer, but do you recycle the inner cardboard tubes in a roll of toilet paper? What about receipts, price tags, straw wrappers, and shredded paper?
Also, know your city's recycling policies to avoid problems. There are special procedures to electronic and possible hazardous items. It's best to learn these policies ahead of time to avoid problems and possible fines.
Suncast 18 Gallon Resin Recycle Bin 3-Pack Kit, Multi-Colored 
Conclusion
These are some of the tips that help me move towards reaping the benefits of a Zero Waste Lifestyle. I hope they will help you too. If you have any please share.
Almost none of us may reach the goal of living a Zero Waste Lifestyle but and reduction in waste will benefit us all in many ways. Some are yet to be realized.
(Visited 269 times, 1 visits today)